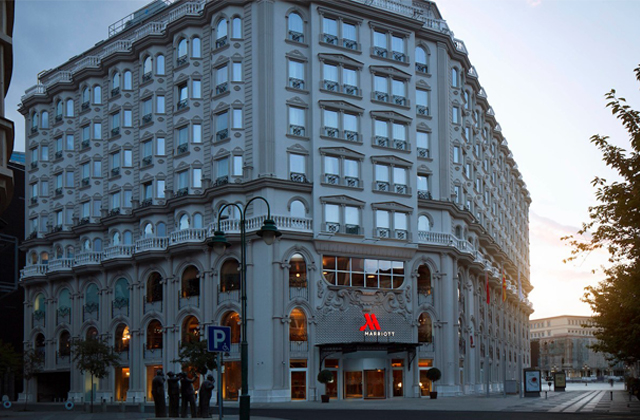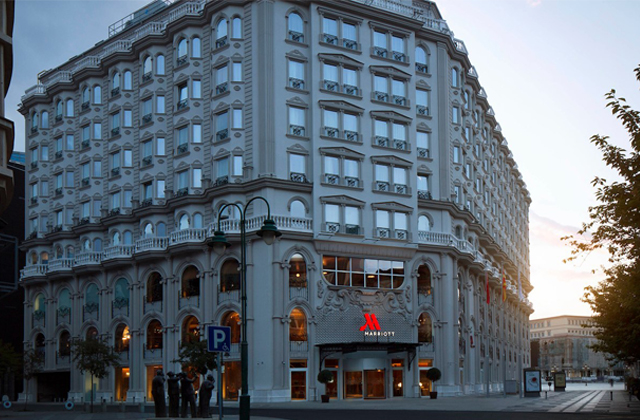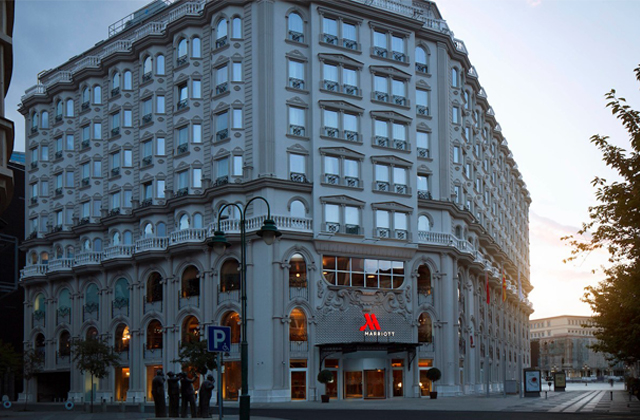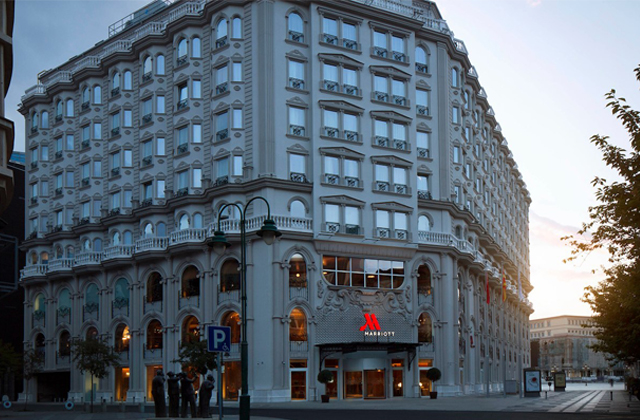 Детали
Адреса
Плоштад Македонија 7
Skopje Marriott Hotel
Welcome to Skopje Marriott Hotel. We are a preferred choice among hotels in Skopje, Macedonia, offering the following services and amenities:
164 beautifully appointed guest rooms in Skopje, including 21 suites.
Executive Lounge, on-site parking, fitness club with swimming-pool, saunas, full SPA facilities.
Located at the Macedonia Square, next to Vardar River and Stone Bridge. The Stone Bridge connects Macedonia Square with the Old Bazaar. Easy access to all Skopje attractions.
Restaurant, a bar and 8 function venues total over 800 sq. m of flexible meeting & exhibition space for your conference.
Сите настани во Skopje Marriott Hotel