TAKSIRAT FESTIVAL
S.C Boris Trajkovski, Skopje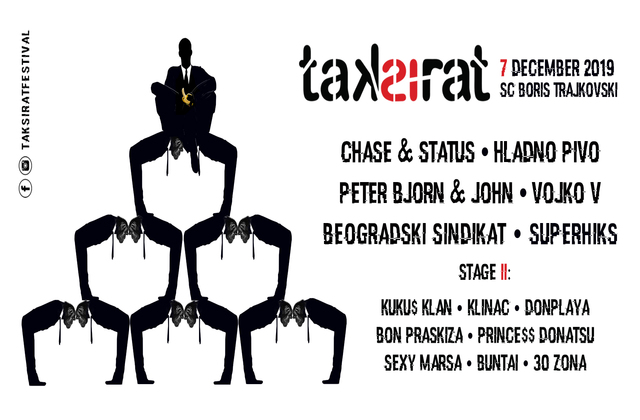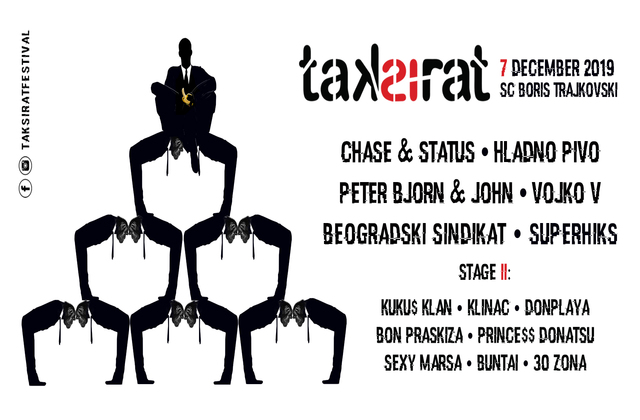 Event map
ТАКСИРАТ #21
For 21st time Let's turn Skopje upside down
The main event TAKSIRAT #21 will take place on December 7th at SC Boris Trajkovski, where 15 acts will perform on three stages during a ten-hour span: British drum 'n' bass superstars CHASE & STATUS, Croatian punk legends HLADNO PIVO, Swedish pop stars PETER BJORN AND JOHN, Serbian hip-hop collective BEOGRADSKI SINDIKAT, Croatian rapper and vocalist VOJKO V, ska-punkers SUPERHIKS and metal band VERKA from Macedonia, and the second festival stage will host a superstars gathering of the biggest trap artists from domestic and regional trap scene: KLINAC, PRINCE$$ DONATSU, KUKU$ KLAN, DONPLAYA, BUNTAI, BON PRASKIZA, SEXY MARSA and 30ZONA. Also included is the Silent disco stage.
Artists list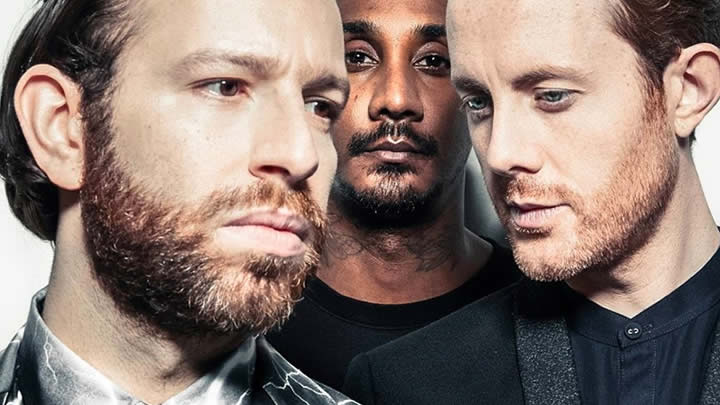 CHASE & STATUS

UK

Британските бејс продуценти и херои на електронската сцена спремни со моќен сет за фестивалското Таксират финале! Повеќе од 16 години активна продукција и безброј енергични настапи на сите светски фестивали, говорат за Saul Milton и Will Kennard, познати како Chase & Status.
HLADNO PIVO

CRO

Hladno pivo доаѓаат на Taksirat Festival #21, за да ни одржат лекција која спојува генерации.

НИЈЕ СВЕ ТАКО СИВО, кога можеш во Браво на пиво!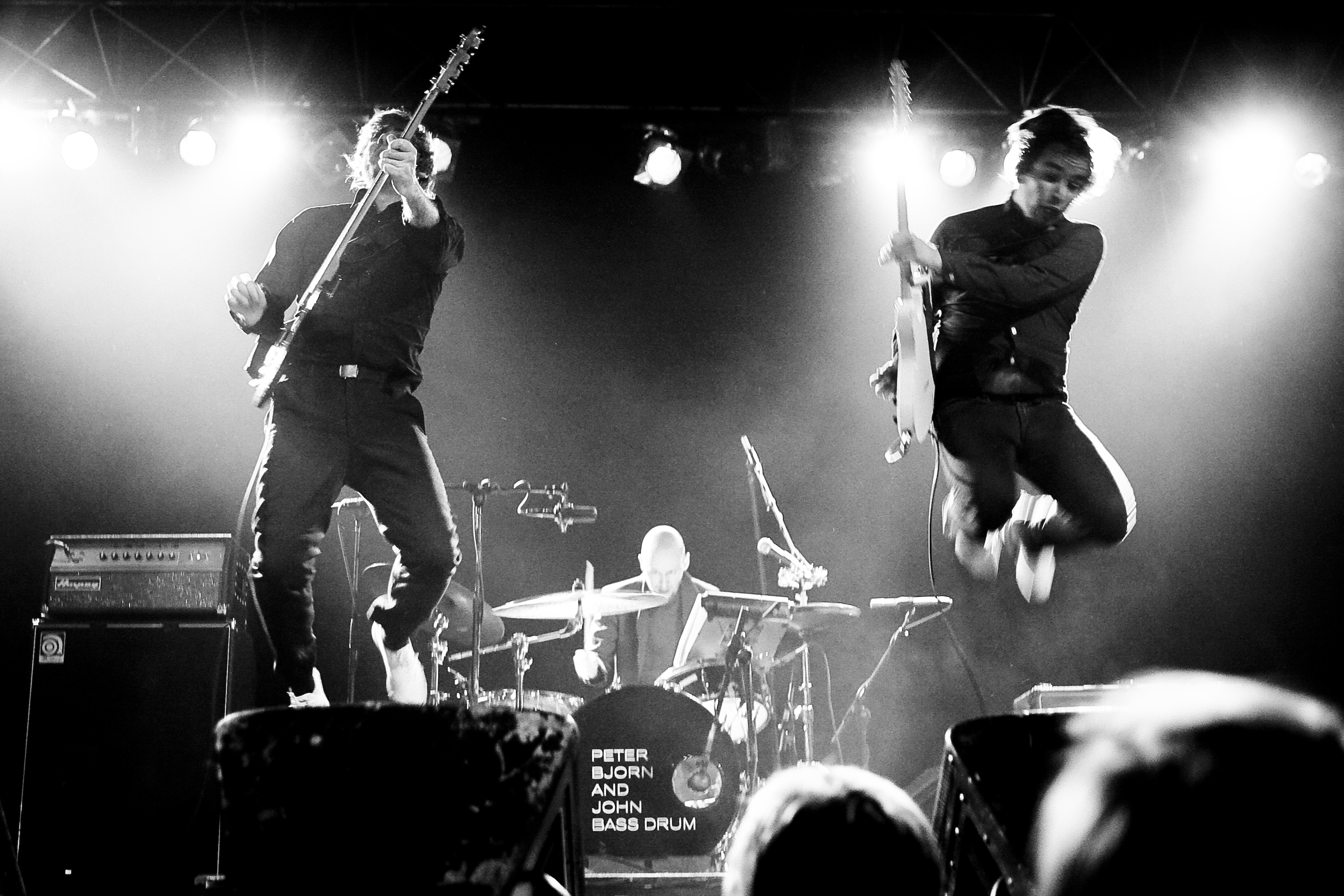 PETER BJORN & JOHN

SWE

Авторите на светскиот познат хит "Young Folks", Peter Bjorn and John стигаат на Taksirat Festival #21. Повеќе од две децении посветеност и свирење низ различни координати на светот, секој нивен албум звучи како прво заљубување во музиката.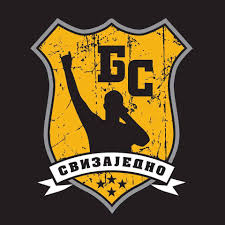 BEOGRADSKI SINDIKAT

SRB

Легендите од Дорчол на 7-ми декември во СЦ "Борис Трајковски", ветуваат енергичен настап со гласни пораки без забранети теми.

"Bssst… Tišinčina!", "Govedinа", "Svi zajedno", "Oni su", "Diskretni heroji" ќе бидат дел од the best of настапот на Таксират 21.