TANIA GIANNOULI TRIO / JAKOB BRO QUARTET
National Opera and Ballet, Skopje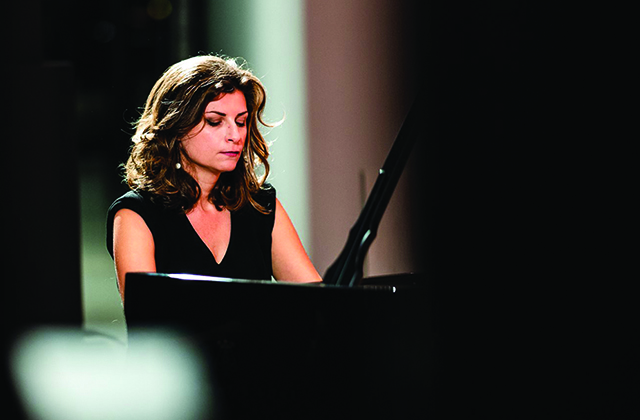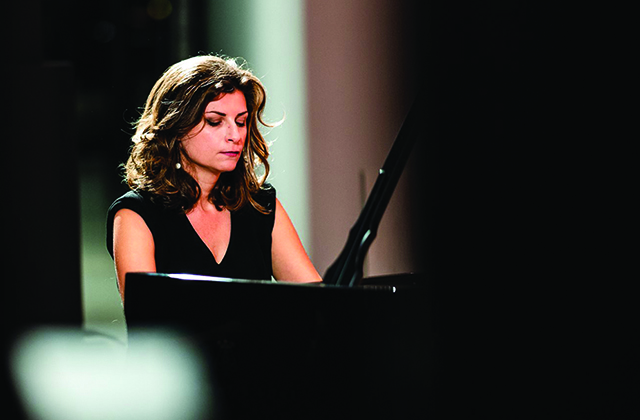 Event map
TANIA GIANNOULI TRIO / JAKOB BRO QUARTET
TANIA GIANNOULI TRIO
Greek pianist, composer, improviser and bandleader Tania Giannouli explores jazz as the most creative music form and regularly employs improvisation in her practice. Inspired by many different traditions and influences, her music and interdisciplinary projects span an impressive range of styles – a creative and borderless amalgamation of the global today's reality. Her genre-defying "open sound language" is often described as lyrical, inspired, complex, eclectic, intoxicating and highly original.
JAKOB BRO QUARTET feat. Mark Turner, Jorge Rossy and Thomas Morgan
Jakob Bro is a Danish guitar player and composer living in Copenhagen. He is currently leading a quartet with Mark Turner, Joey Baron and Thomas Morgan, a quartet with Palle Mikkelborg, Thomas Morgan and Jorge Rossy and a trio with Joey Baron and Thomas Morgan. In the spring of 2018 he released the highly acclaimed album "Returnings" through ECM Records. In October that same year his trio released the album "Bay Of Rainbows", recorded at the Jazz Standard in New York. Bro is also working with his tentet and he collaborates with Thomas Knak (Opiate) and with Larry Grenadier, Jorge Rossy and Arve Henriksen. Jakob Bro is a former member of Paul Motian & The Electric Bebop Band ("Garden of Eden", ECM – 2006) and of Tomasz Stanko's Dark Eyes Quintet ("Dark Eyes", ECM – 2009).