National Opera and Ballet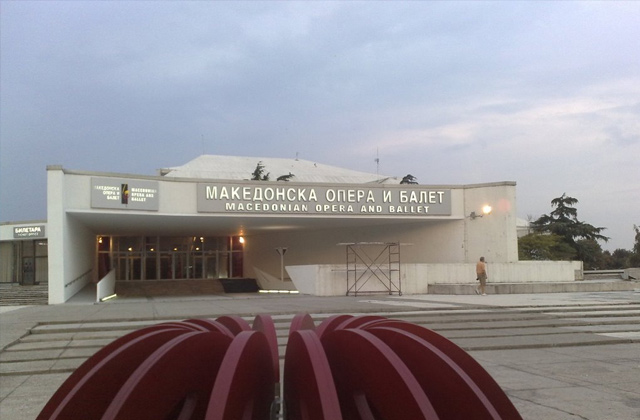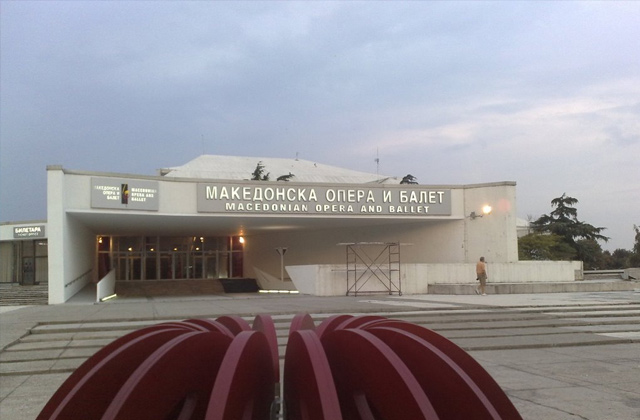 Детали
Address
bul. Goce Delcev br.4
National Opera and Ballet
The narrowest city center area on the left bank of the river Vardar has one of the most representative objects of modern architecture in Macedonia – Macedonian Opera and Ballet. This extraordinary work by the architects from young Slovenian office Biro 71 was influenced by Finnish organic architecture and was inspired by natural elements, such as mountains and topographic reliefs.
The Macedonian opera and ballet is a multidisciplinary object, from which comes its complex program and form. The object has a cultural value and is itself a sculpture with a strong expressive and dramatic character. It is emphasized by the total absence of color and the sense of massiveness that the concrete gives us, forming a new white landscape incorporated in the tissue of the city. Designed for a net area of 16,000 m2, it is intended to provide working spaces for the Drama (founded in 1945), the Opera (founded in 1947) and the Ballet (founded in 1948). The building is divided into a section for visitors and a working part, which unite at the stage and the theater. The building is accessed from the south side through the pedestrian platform or from the underground parking lot. The object as an architecture before its time causes a series of contradictory reactions and is one of the most controversial objects built in the post-earthly rebuilding of the city because it is largely different from the social, cultural and physical image of the environment. It can be seen as the precursor to deconstructionism in architecture and the concept of architecture as topography.
Biro 71 took this organic approach to a whole new level by designing a massive complex of cultural buildings next to the Skopje's river. The Yugoslav government built only a third of what they envisaged, which today still stands: the Macedonian National Opera and Ballet Theatre. Their Opera building is clad in white stone similar to the Alvar Aalto's Finlandia building in Helsinki. As a result, the building's shape is preserved and is aging better than other buildings throughout the city. The project had several setbacks: the original design for 1000 seats had to be cut to 300. The main auditorium suffered from the severe reduction of seats due to budget cuts. Having little time to design the seats, they were built on a slope which followed the complex geometry of the floor. Sitting in one of those seats gives the strange feeling of being on a fast train as it accelerates down a steep hill.
All events at National Opera and Ballet