Söndörgő (Hungary) / Dzambo Agusevi Orchestra (Macedonia)
Youth Cultural Centre, Skopje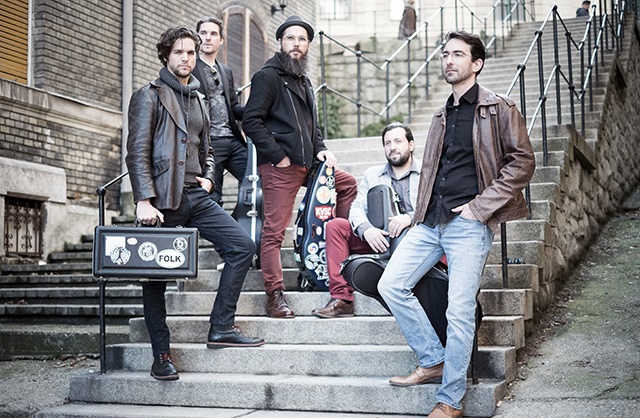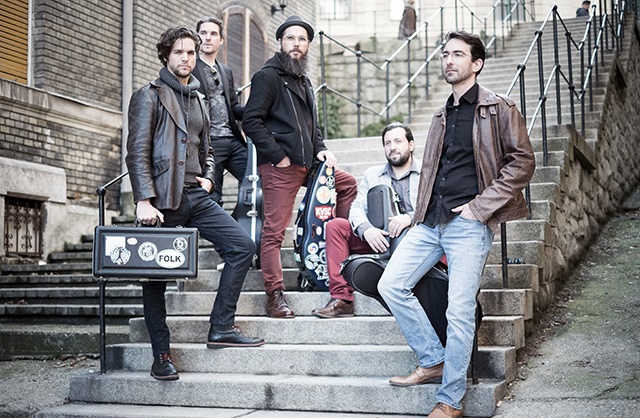 Event map
Söndörgő (Hungary) / Dzambo Agusevi Orchestra (Macedonia)
SONDORGO
Aron Eredics – first tambura, cello tambura, derbuka, saz
Benjamin Eredics – kontra tambura, trumpet
David Eredics – alt tambura, clarinet, alt saxophone, soprano saxophone, kaval
Salamon Eredics – alt tambura, accordion, hulusi, shepards flute, cello tambura
Attila Buzas – tambura bass, tapan, koboz
www.sondorgo.hu
Sondorgo is one of the leading exponents of tamburitza music from Hungary. Founded by the Eredics
brothers in the mid-90s in Szentendre (a small Hungarian town near Budapest, with long-established
Serbian tradition), this exciting ensemble is committed to performing and promoting the southern slavic
folk music collected by Béla Bartók and Tihamér Vujicsics and celebrated by communities along the
Danube River. They are capable of bringing to life the hidden gems of different Balkan sounds. In
contrast to most groups playing Balkan music, Sondorgo is not playing brass band music, but rather it is
a tamburitza band with a technical virtuosity and a fresh interpretation.
DZAMBO AGUSEVI ORCHESTRA
Dzambo Agusev – trumpet, vocals, band leader
Koco Agusev – trumpet
Dzemal Agusev – trumpet, vocals
Sunaj Mustafov – trumpet
Ali Zekirov – tenor horn
Dzafer Fazliov – tenor horn
Mustafa Zejnelov – tenor horn
Sukri Dzevatov – helicon
Orfej Chakalovski – big drum
Redzep Nedzatov – drums

From humble beginnings in the small Macedonian city of Strumica to conquering stages across the
globe, the Dzambo Agusevi Orchestra has risen to the very top of the international music scene. Dzambo
Agusev, also known by the nickname "the funky tiger", is the most widely celebrated Macedonian
musician and since the late Esma Redzepova but he's not about to rest on his laurels earning a fortune
playing glitzy weddings and big festivals.