RADIAN + SVETLOST + ODRON RITUAL ORCHESTRA
National Opera and Ballet, Skopje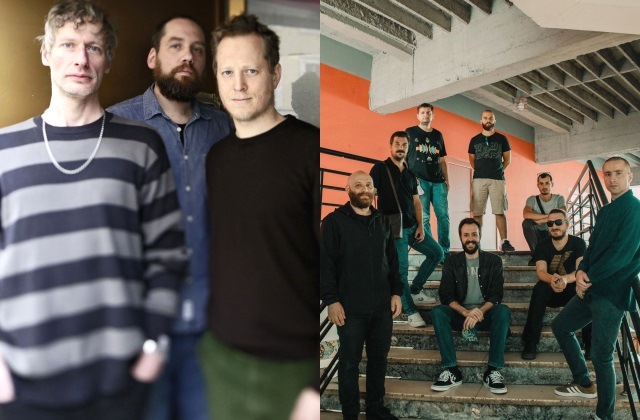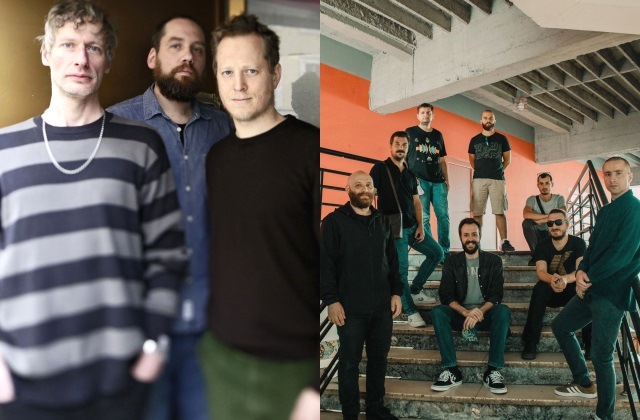 Event map
RADIAN + SVETLOST + ODRON RITUAL ORCHESTRA
RADIAN (Austria)
Vienna is currently a wide open creative home to many new music composers and innovators. Today, the members of Radian are pillars of that community. They have been influenced by and shaped the city's vivid scene of electronica in the early 2000s. Their music is said to create a field of tension between extreme dynamics, freely improvised pieces and precise constructions, as an inherent contrast between soft and sharp notes. Martin Siewert, who joined Radian in 2011, is a guitarist with range of interests. He works in bands like Trapist, the trio Fake the Facts (with Mats Gustafsson, and dieb13), and with the quartet The Peeled Eye. He has recently kept busy with playing a lot in New Music contexts, performing with the likes of Uli Fussenegger (Klangforum Wien), Ernesto Molinari, and pianist Katharina Klement, amongst others. Martin Brandlmayr (drums, electronics) works in the field between improvised music and composition. He has performed and recorded with Otomo Yoshihide, John Tilbury, Christian Fennesz, David Sylvian and many more. He has recently focused on composition and writing for various ensembles. He currently focuses on composing and writing music for various ensembles. John Norman (bass) was born and raised in Gothenburg, Sweden, and has lived in Northern Italy, Glasgow (Scotland) and Innsbruck (Austria) before moving to Vienna in the mid-90s. He played bass in metal, punk and indie rock bands before joining Radian.
SVETLOST + ODRON RITUAL ORCHESTRA (N. Macedonia)
Svetlost + Odron Ritual Orchestra is a large ensemble established as a continuation of the successful previous collaboration of Kristijan Novkovski, Deni Omeragic and Ninoslav Spirovski in their own trio called Svetlost. Envisioned as an open platform for collaboration with musicians of different profiles, the music of this Macedonian lineup changes and depends of the participants involved in the specific project; mostly informed by stylistic directions such as free jazz, post-rock, electro-acoustic music, minimalism and ambient. The compositional frameworks of Novkovski / Оmeragic / Spirovski serve as a fertile ground for a successful music interaction of the ensemble members, where the boundaries of the formal and the free are blurred. In September last year they released their debut LP Odron Ritual Orchestra, which was selected in several relevant end-of-year lists for best jazz albums in 2019, including that of the independent music platform Bandcamp, as well as in the wider selection of the US public radio network – National Public Radio.