MATIJA DEDIĆ plays Arsen + TONI KITANOVSKI LITTLE BIG BAND
National Opera and Ballet, Skopje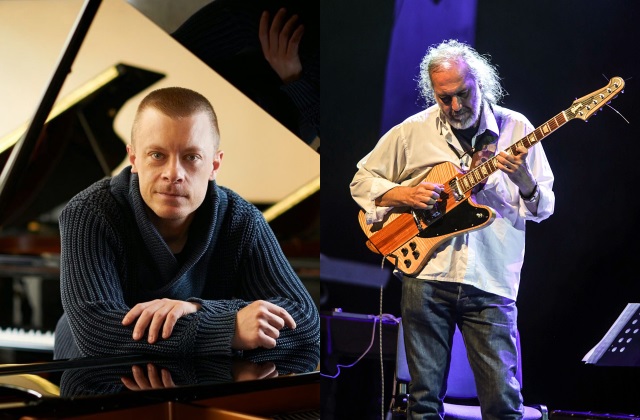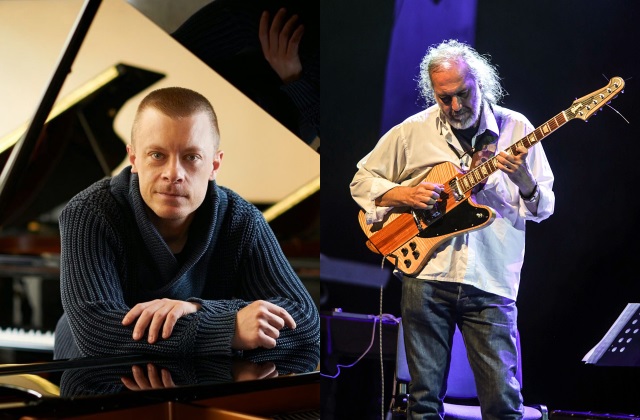 Event map
MATIJA DEDIĆ plays Arsen + TONI KITANOVSKI LITTLE BIG BAND
MATIJA DEDIC ( Croatia )
Born in 1973 in Zagreb, Matija Dedic is one of the most prominent Croatian jazz musicians, pertaining to the later generations. It is no wonder he is such an accomplished musician, considering the fact that he grew up in a family of highly esteemed musicians; his mother, singer Gabi Novak and his father singer-songwriter Arsen Dedic, have exposed their son to various musical influences from a very young age. He began playing the piano at the age of five finishing his education at the jazz department of the Music Academy in Graz, Austria. After having returned to Zagreb in 1997, he started to perform very often, and by that, affirmed his status as a pianist, in Croatia and abroad. He was part of the lineup of Tamara Obrovac and Ladislav Fidrij bands, a guest on Zagreb Jazz Portrait, and was also one of the founding members of Boilers Quartet, touring alongside Benny Golson/Kenny Burrell All Stars Band. Matija was a leader of his own bands as well, starting in 1988 with his trio, with Ziga Golob and Kruno Levacic. His career is also coloured by successful collaborations with acknowledged jazz musicians, like Bosko Petrovic, the trio Black Coffee, Gianni Basso, Tommy Emmanuel…Apart from composing for his personal projects, he also creates film and theatre scores. A proud winner of the award for Best Jazz Author, granted by the Croatian Association of Composers, several times awarded the Status acknowledgment for Best Jazz Pianist. "Matija plays Arsen", for which he was granted the Porin award for Best Jazz Album in 2016, is the project we will have the privilege to have at Skopje Jazz Festival.
TONI KITANOVSKI LITTLE BIG BAND (N. Macedonia)
The music by composer/guitarist Toni Kitanovski is as diverse as the world he lives in. His life-long interest and research of what is common in the music of the human kind rather than what sets different musical cultures apart is materialized in his ability to seamlessly mix sound of antiquity with contemporary fabrics, music of the south, east and west with Balkan brass and Duke Ellington…
Previous incarnations of the orchestra featured among others the great late Charlie Mariano in a mostly Mingus project, trumpeter Greg Hopkins, saxophonist Dave Wilson, DJ Dimitri from Çair and a long line of collaborators handpicked for their ability to say what they have to say musically in a unique way.
Most successful orchestral entity under Toni's leadership is "Toni Kitanovski and Cherkezi Orchestra". Long lasting affiliation with this Roma brass band echoes in his film scoring, music for contemporary dance, collaboration with Congolese guitarist Eric Malu Malu, Bosnian poet Ahmed Buric and will also be a part of the lineup of the SJF2020 concert by guest appearance of trumpeter Asan Rasid.
SJF Records published "One 4 Charlie", Toni's first album in 1997. Number of concerts and CD productions later mark the inspiring collaborative nature of our joint endeаvours.
Toni Kitanovski Little Big Band at SJF2020 might just be a crown of it all!