Rave Festival
AMC Hall, Prishtina
Event map
Rave Festival
RAVE FESTIVAL is a two-day journey into a world of rhythm, and unity. We believe in the power of music to bring people together.
With a carefully curated lineup of artists, we aim to transport you to a world of rhythm, connection, and pure unadulterated joy.
Satoshi Tomiie, the legendary artist and producer, will be gracing the stage at Rave Festival! A true pioneer in the electronic music community, Satoshi has been a driving force since the early days of house and continues to make waves throughout the community and beyond.
Join us on 7-8 July 2023 at AMC Hall 
Artists list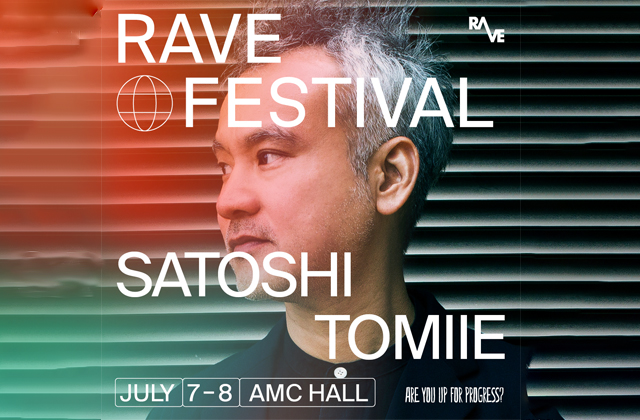 Satoshi Tomiie

Japan

A lifelong student of jazz and classical piano, Satoshi had an influential impact from his very first record. His debut single 'Tears', which he co-produced in 1989 with Chicago's 'Godfather of House' Frankie Knuckles, was an instant club hit.
At the turn of the millennium, Satoshi introduced a new club sound via 2000's 'Full Lick' album. The long-player featured dark twisted electronic rhythms, haunting vocals, and hypnotic grooves.