BASSEKOU KOUYATÉ & NGONI BA (MALI)
Youth Cultural Centre, Skopje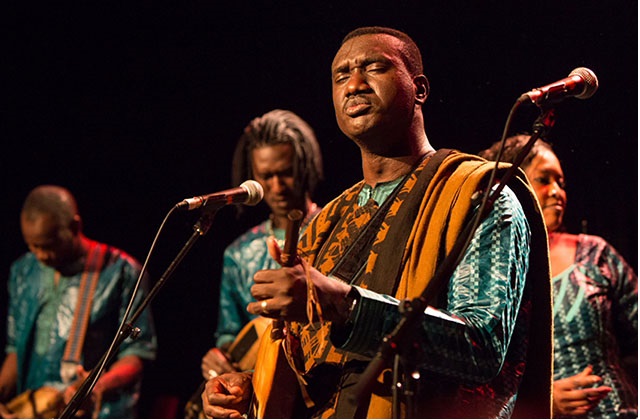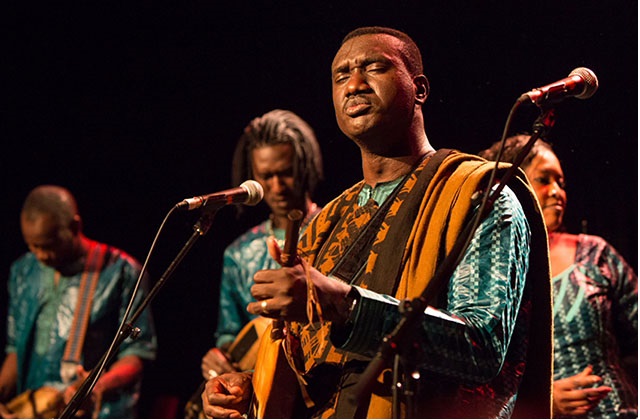 Event map
BASSEKOU KOUYATÉ & NGONI BA (MALI)
BASSEKOU KOUYATE & NGONI BA
Bassekou Kouyate – lead ngoni
Amy Sacko – lead vocal
Mamadou Kouyate – ngoni bass
Mahamadou Tounkara – yabara, tama
Moctar Kouyate – calebasse
www.bassekou.com
Bassekou Kouyate is one of the true masters and the ambassador of the ngoni, an ancient traditional
lute found throughout West Africa. In Bassekou's hands this seemingly limited instrument has grown to
accommodate a wider melodic range and versatility embracing western styles such as jazz, blues and
rock and roll, confirming his status as the originator of the electric ngoni, a virtuoso and a visionary.
Pushing the boundaries of what was previously thought possible with this instrument, Bassekou went
even further in his rebellion when he eventually formed the first full ngoni band, the Ngoni ba,
consisting of ngonis of various sizes and tonal range.