Taksim Trio@ Jazz Fest Tetovo
NI Centar of culture "Iljo Anteski – Smok", Тетово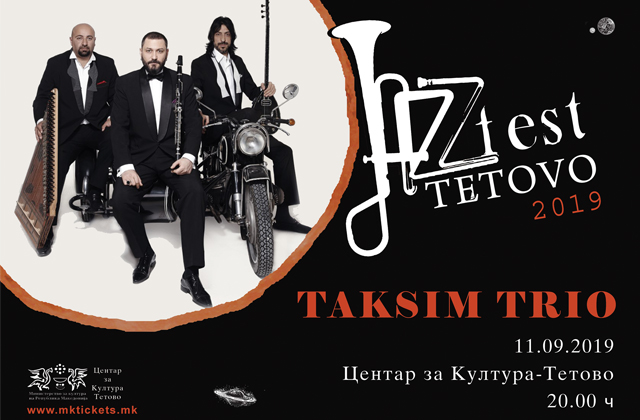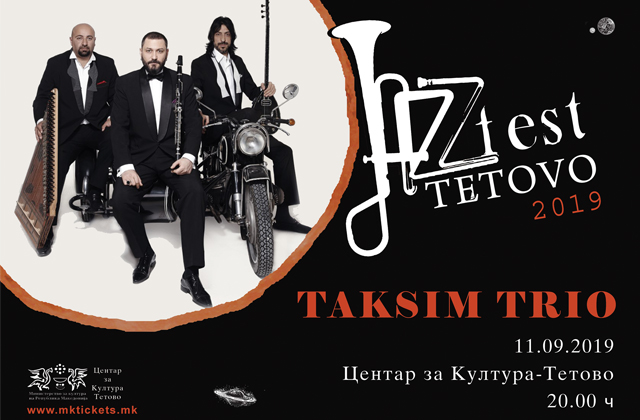 Event map
Concert
Taksim Trio is one of Istanbul's amazing musical phenomena, a super group of three top quality musicians. The three virtuosos, schooled in gypsy culture, are naturally open to horizons beyond those of the Bosporus. Husnu Seniendirici's fluid and creamy clarinet dances with and around Ismail Tuncbilek's clear-toned baglama (a form of small lute) and Aytac Dogan's dryer, more guitar-like kanun. Between them  they weave magic, with oriental tunes that sound both ancient but at the same time very fresh and contemporary.
For centuries, Istanbul has been the point where East meets West, and it is with this idea that Taksim Trio lay out their music. Obviously rooted in their own musical heritage of traditionally styled Turkish music, Taksim Trio incorporate such styles as classical and jazz into this traditional mould, allowing the direction of their playing to represent Istanbul in its ultimate grandeur, both historically and musically.
Music for the heart and mind…
Tickets
Standard Ticket

Buy tickets

Parter, 11-09-2019 Price: 300-600ден.

Standard Ticket

Buy tickets

Gallery, 11-09-2019 Price: 400ден.