LOVE & REVENGE (LEBANON) ROMPERAYO (COLOMBIA)
Youth Cultural Centre, Skopje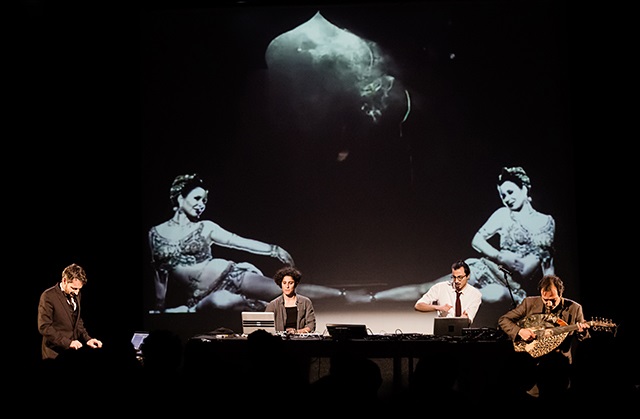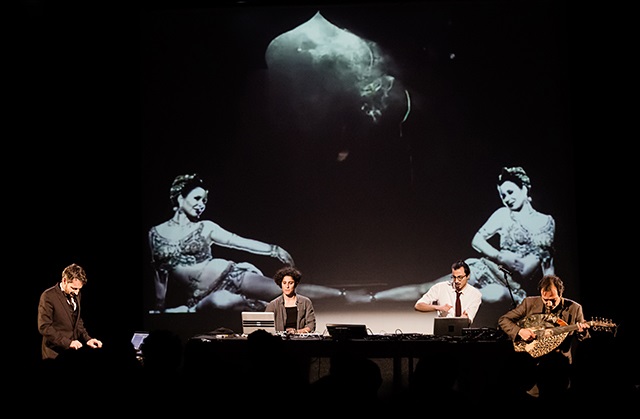 Event map
LOVE & REVENGE (LEBANON) ROMPERAYO (COLOMBIA)
LOVE & REVENGE
La Mirza – live video editing
Rayess Bek – machines
Mehdi Haddab – electric oud
Julien Perraudeau – keyboards
http://rayessbek.net
Love and Revenge is the joint project of Lebanese hip-hop pioneer Rayess Bek and visual artist Randa
Mirza. It is a musical reflection on their cultural identity, aiming to give a second life to old Arab popular
songs and movies by adapting them to the principles of modern music production and modern visual
aesthetics. They find the material for their visual and audio samples in the artistic works of the so-called
"golden era" of Arab culture, in Arab music and films from the 40s and 50s of the 20th century. They
perform live, in front of a screen onto which romantic scenes from classical Arab films are projected
during the show, and there are four members in the band: besides Bek and his electronic beats, and
Mirza with her visual effects, there are also Julien Perraudeau on keyboards and Mehdi Haddab, a
virtuoso on an electrical version of Arab string instrument oud. Their work is a seductive music-visual
invitation to the world on the other side of the Mediterranean, behind the curtain which leads directly
to Arabian Nights and other similar fairytales about love and revenge.